About Us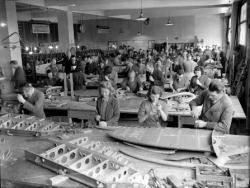 The largest niche retail area in the city, Truro Pannier Market is open from Monday to Saturday.
Located on Lemon Quay, the indoor market has four easy access entrances, one on each side of the building (Lemon Quay, Green Street, Tinner's Court and Tinner's Court leading to Prince's Street).
Many of our independent traders offer locally sourced goods and handcrafted items, which helps support the local community and economy. Our traders are all unique to one another, so shopping within the Pannier Market offers a wide variety of stalls including a family run Butchers & Greengrocers, Gifts, Haberdashery & Wool, Retro & Collectible Toys, Electrical Goods, Mobile Repairs, Hairdressers, Shoe Repairs & Key Cutting, Cards & Gift Wrapping, Bedding & Towels, Wig Specialist and many more besides! When you've shopped out, take the weight off your feet and sit down for lunch & a coffee at Fodders Espresso Bar in Tinner's Court, or enjoy delicious hot takeaway food from the front of the market.
HISTORY OF THE BUILDING

The building has a colourful history, having been originally part of 'Princes Garage', which ran from Back Quay/Lemon Quay through to Princes Street. The garage would have served Princes House, built for William Lemon in 1739.

The garage was used by H.T.P. Motors, who had the Austin dealership, as a car showroom until in 1934 they demolished and extended much of the building to create their new car showroom, workshop and garage. H.T.P. was founded in 1890 by W Hosken, John Harvey Trevithick and JS Polkinhorn.

During the Second World War, the H.T.P. workshop was converted into a factory for the manufacture and repair of Spitfire wings and components and armament. H.T.P. Motors provided the British Army with the majority of all their vehicles, converting them into necessary service vehicles such as ambulances and continued to service essential civilian vehicles throughout the war. After the war, the building returned to its original use with H.T.P. Motors Ltd before ultimately laying empty and derelict for many years.
THE PANNIER MARKET

The building was first used as a market during the late 70's. Traders in those those days set up their stalls from panniers and sold from tables. Some original traders can remember operating with no doors at the front, just concertina gates. The building was open to all the elements so traders had to dress in several layers with gloves, hats and scarves just to stay warm in the cold weather. Shoppers had to be made of stern stuff back then!
In 2003 the Pannier Market was bought by family owned company Vitalbirch Ltd. The Roach family ran a butchers and pick n mix shop in the market in the 1980's. They moved their expanding business to Back Quay for many years but remained friendly with the market traders and when the opportunity arose to purchase, it was their hope to to revitalise the market building, which was in great need of renovation and breathe new life into the vibrant shopping area it is now.
We are always keen to see old H.T.P. and Pannier Market photographs from customers and welcome copies via email to vitalbirch@yahoo.co.uk

We are a dog-friendly establishment for both Guide Dogs and well-behaved dogs/responsible owners.
Details on our traders and information on their stalls can be found the Home page. If you are interested in becoming a trader, complete the form on the Stall Enquiries tab.